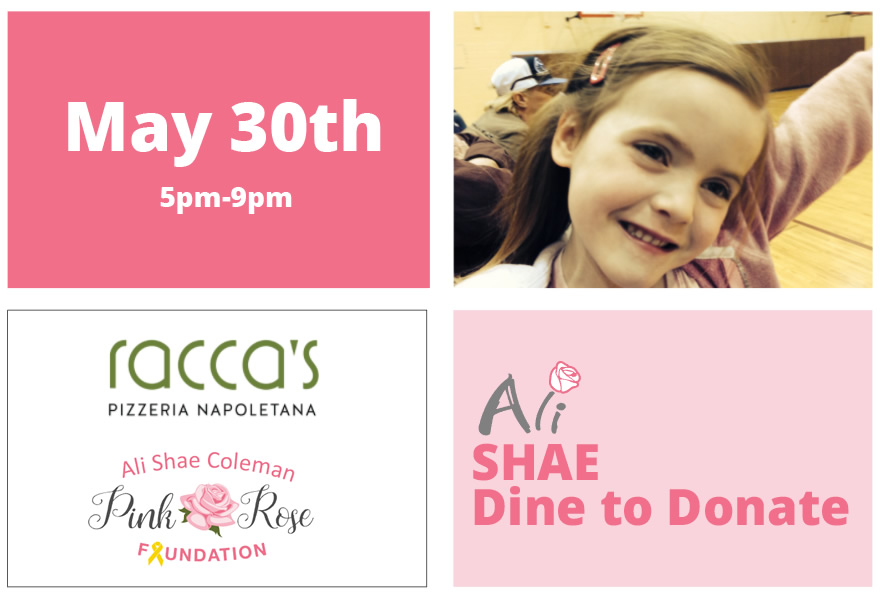 Thank you for joining us this May 2019 at Racca's Pizzeria in Casper, WY
Friends of Ali Shae,
This past May we partnered with Raccas Pizzaria for good food, friends and fundraising!
You helped us raise enough funds to donate 3 wagons with care package back packs to the Children's Hospital to provide comfort to families and children battling childhood cancer. Thank you to Racca's and our supporters who participated in the event. 20% of all food & beverage sales both in-house & carryout were donated to the Ali Shae Coleman Pink Rose Foundation.
Where:
Racca's Pizzeria Napoletana
430 S. Ash St. Casper, WY
307-337-2444
www.raccaspizzeria.com
A big thanks to our Racc's Pizzeria for supporting the Ali Shae Pink Rose Foundation.