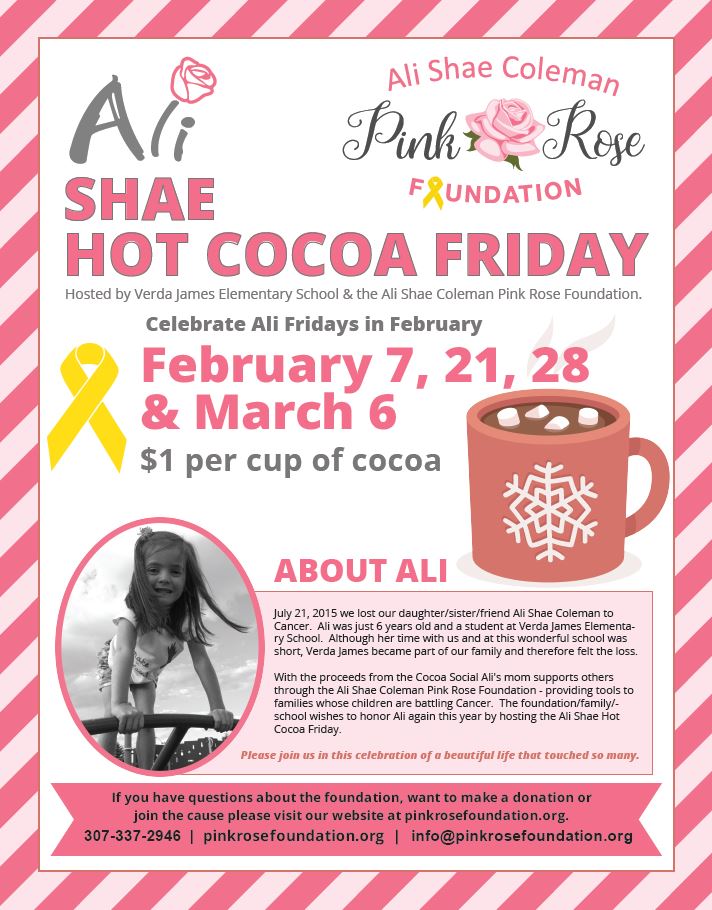 Join the fun on Fridays with hot cocoa socials in February & March
Get your friends together and lets celebrate!
Join us Fridays (Feb 7th, 21st, 28th and March 6, 2020) from 3:30pm-4:00pm at Verda James Elementary in Casper, WY to celebrate Ali & raise money for the Pink Rose Foundation which supports children & families struggling with childhood cancer.
Proceeds from these events provide families with comforting and educational resources/tools as they travel the cancer journey.
Cocoa socials will be held at Verda James School in Casper, Wyoming.
This is a fun family friendly event for a great cause.